About Our Site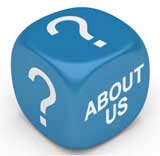 HeadacheExpert was formed to offer a unique reference point on the causes, symptoms and treatments of migraines and headaches.
Did you know that alcohol can give some people a headache within minutes that is completely different to a hangover headache? Or that using regular relaxation techniques can reduce the frequency of migraines? Or that headaches are one of the most common symptoms of iron deficiency? These are just a few examples of the type of information available at HeadacheExpert.
HeadacheExpert is a unique reference site that collects together expert articles on the cause of headaches together with practical advice on how to prevent, treat and manage them.
Everyone has experienced a headache at sometime in their lives and many people suffer them regularly. It is common to succumb to a stress headache after a hard day at work or to suffer a headache due to a hangover or a sinus infection. HeadacheExpert provides advice on the different over-the-counter headache drugs and complementary therapies that can help minimise the impact of headaches on your daily life.
You can also learn more about severe recurrent headaches such as migraines or food or behaviour related headaches. These can lead to avoiding social situations, time off work and a significant reduction in the quality of life. Using HeadacheExpert to learn more about the triggers for specific types of headache may suggest lifestyle modifications that will help you avoid those triggers and suffer fewer headaches.

Related Articles in the 'Site Information' Category...