Epileptic Attacks and Migraine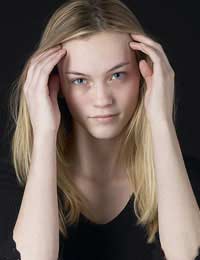 Recent studies have indicated that those who suffer from epilepsy are also likely to suffer from migraine headaches. Therefore special treatment considerations need to be given to those who experience both disorders.
Epilepsy
Epilepsy is a brain disorder triggered by an abnormal neural discharge. The causes are generally unknown although there is thought to be a genetic link; brain injury is also suggested as a cause for epilepsy. Epilepsy involves very sudden albeit brief seizure attacks where motor activity is affected and various other symptoms may occur. Seizures can be separated into a beginning, middle and end. Symptoms occurring throughout the phases can include:
Fear and panic
Nausea, headache and dizziness
Drooling, convulsions and memory loss
Twitching movements
Depression and exhaustion
Intense sweating and tremors
Difficulty breathing and pain
Visual, smell and other sensory disturbances
It is also important to note that headaches can happen prior to the onset of a seizure and may be a symptom of a seizure itself. The strain of worrying about seizures can also be particularly difficult and stressful, leading to an increase in migraine headaches.
Addressing Both Conditions
Migraines involve throbbing pain on one or both sides of the head with other symptoms such as dizziness, visual disturbances and nausea. In a sense, it's good news that migraines share some of the characteristics of epilepsy, because you can address both conditions simultaneously when they co-exist. It is thought that migraines and epilepsy are both triggered by hormones, anxiety, stress and alcohol, so limiting these and developing coping strategies may help. There is also the suggestion that a migraine headache may precipitate a seizure although this is still controversial.
It is important that if you are experiencing migraines alongside your seizures, you should seek treatment for both conditions. Despite the links and similarities, migraine headaches are a distinctly different condition than epilepsy and your doctor should provide an accurate diagnosis. Most doctors will be sensitive to the differential diagnosis of migraines and epilepsy and if you do suffer from both, treatment will collectively address both conditions. Some drugs may be appropriate for one condition but may have detrimental effects on the other. Certain classes of anti-depressants, for example, are helpful for migraine but can increase the frequency of seizures.
Medication
Anti-convulsants, which are prescribed for epilepsy, have been used in migraine patients without the condition, although this practice of using a drug for a different disorder than it was intended is not always viewed as a favourable one. One drug recently examined is an anti-epilepsy drug called topiramate and it was found to be effective for migraine treatment. Topiramate limits the stimulation of cells in the brain, which appears to help both epilepsy and migraines and further strengthens the proposed link between the two. For those who suffer from both conditions, however, use of one drug to treat two conditions can make treatment easier. Research results are still quite mixed regarding the effectiveness of various anti-convulsants but your doctor can decide if this treatment is appropriate for you.
It is unfortunate that migraines are not always viewed as a serious disease and so a person is more likely to seek treatment for epilepsy than migraines. It is, however, important that you seek treatment for symptoms occurring from both. There is help for epileptics who suffer from migraines but you need to ask for it!
You might also like...