Vertigo and Migraines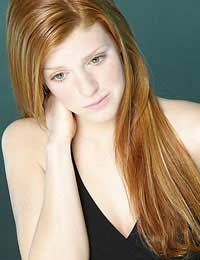 Migraines are characterised by painful headaches but sufferers can also experience other symptoms such as vertigo. Vertigo is a common symptom that often accompanies a migraine attack and may occur before an attack begins during the aura phase, during the migraine itself, and afterwards.
Symptoms of Vertigo
Although uncommon, vertigo may occur during a migraine attack in the absence of other symptoms. Another consideration is that vertigo may be present as a symptom of another disorder, in addition to the diagnosis of migraines. Symptoms of vertigo include:
Sensation of spinning or whirling
Dizziness
Feeling light-headed
Loss of balance
Faintness
Nausea
Vomiting
Sweating
In subjective vertigo, the sufferer has a sensation of movement within him or herself whereas with objective vertigo, a person senses movement in the immediate environment. Vertigo generally occurs from an inner ear disturbance; this area is known as the vestibular system. This system allows you to sense your surroundings and integrate them clearly. As your body is in motion, your vestibular system keeps objects you view in clear focus. When functioning of the vestibular system goes awry, the sensation can be described as being on a boat in a storm. You feel unsteady, sick to your stomach, dizzy and you can't quite get a solid sense of your surroundings.
Treating Vertigo and Migraines
When dizziness is present as a symptom of migraine, the standard prescription drugs and lifestyle considerations are usually recommended and tend to be quite effective. If, however, dizziness is secondary to the migraine headache, drugs indicated for migraines are usually not effective.
The intensity of vertigo occurring with a migraine can vary a great deal. It is important that your doctor accurately diagnose the vertigo, as it can also be a symptom of other conditions such as an inner ear infection or Meniere's disease. Any other causes must be ruled out before it is confirmed that your vertigo is indeed a symptom of your migraines. Migraines are quite common and vertigo is a common symptom, so it is unlikely that your vertigo will be due to something more serious, although your doctor will likely need to examine you to be certain. If you experience vertigo just prior to a normal migraine headache, then it is even more likely that the cause is a migraine. However, if the vertigo and headache are experienced independent of one another, then your doctor may have to investigate the cause further.
Treating migraines with vertigo as a symptom is generally done on the same principles and guidelines as treatment for all migraines. Medications used to address migraine headaches are anti-depressants, beta-blockers, anti-convulsants and calcium channel blockers.
Effects of Your Lifestyle
Lifestyle adaptations are also helpful, such as identifying foods and environmental factors that predispose you to an attack. If your doctor decides to prescribe a drug solely for your vertigo, he or she may prescribe diazepam, meclizine, lorazepam or promethazine. Getting yourself to an open space or obtaining fresh air may further help to ease vertigo. Some people find that lying down can make vertigo much worse while others obtain relief this way; therefore, this method of relief varies.
Avoiding alcohol or any drug that can cause dizziness in itself is recommended, as this will only exacerbate your vertigo. Specific head positions are also found to intensify vertigo. In particular, you should avoid tilting your head back, as you will likely experience more extreme dizziness.
Due to the dizziness and loss of control that accompanies it, vertigo can be quite frightening. For those who find it is a symptom of migraines, the accompanying head pain compounds the discomfort. The best treatment is preventative so consider medication and lifestyle adjustments to decrease migraine incidence and speak to your doctor about treatments for immediate relief if a migraine should occur. Hopefully, you will experience relief and your world can be steady once again.
You might also like...