Headaches Caused By Brain and Skull Abnormality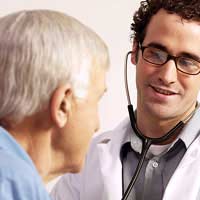 Headaches can be a painful and debilitating consequence of head injury. Not only is there the physical pain to cope with but also emotionally and mentally, the sufferer can become quite exhausted and drained.
There are many different types of trauma that can leave a person with brain and skull abnormalities. For instance, trauma may occur from an accident or you may be the victim of crime. It would logically seem to be the case that the more severe the trauma, the more severe the headaches and long-term disability, but this is not necessarily the case.
Despite multiple cuts, fractures and other injuries that may be present, recovery may still be comfortable and short, without headache difficulties. On the other hand, many people with fairly mild head injuries can still be plagued by persistent headaches for years afterwards. These headaches occurring after injury are called post-traumatic headaches (PTH) and are a problem for many people who have suffered a head injury.
How Do Head Injuries and Abnormalities Cause Headaches?
During a head fracture, which could be caused by a fall, blow to the head or other means, the bone absorbs a great deal of the impact. When the skull receives a blow that does not penetrate the head or cause a fracture, the brain itself absorbs more of the impact. Therefore, very minor head injuries can still leave a person with extremely painful headaches that can last for years.
Headaches can occur alongside other symptoms and movement can often make the pain worse. Neck pain may further intensify the headaches. Those who have suffered from migraines and other headaches prior to a head injury may also find that the pain lasts longer and is more intense.
What About Treatments?
There are various medications that a doctor may prescribe. These may include preventative medications such as antidepressants, beta blockers and calcium channel blockers. Antidepressants typically used involve sedating ones such as amitriptyline, which is also helpful if sleep has been disrupted from the headache pain. Non steroidal anti inflammatory drugs (NSAIDS) such as ibuprofen, naproxin and acetaminophen may also be used. Muscle relaxants may be prescribed for tension-type headaches and DHE injections may be recommended.
How Can You Cope?
Even though headaches resulting from brain and skull abnormalities are essentially a physical problem, many emotional effects may occur, such as anxiety, depression and isolation. Counselling can be an option to address the stress and tension of day-to-day pain. Breathing exercises and acupuncture are also thought to help. Other treatments like biofeedback aren't usually helpful because of the memory and concentration difficulties that may accompany brain and skull injuries.
Problems coping with home and work, due to the headache pain and insomnia, can leave sufferers hopeless and struggling. Obtaining flexibility with work and also accessing a support network of family and friends may help you to cope with the emotional strain.
The good news is that most headaches occurring after a head injury slowly ease off within the first few months to year. Those who do find that headaches continue beyond that time have treatment options available. Nobody should struggle with headaches alone and hopefully, medications and alternative treatments can provide some relief.
You might also like...