Can Magnetism Treat Migraines?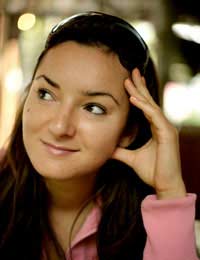 Migraines are a common form of severe headache. They tend to affect more women than men and are regarded as a highly disabling illness. Severe migraine, often described as chronic migraine, can cause severe headaches with sickness, pain and light sensitivity on more than half the days of each month. This makes it difficult to hold down a job, look after children and generally completely disrupts normal life.
There are treatments for migraine – painkillers of various types, anti-nausea medication and specialist migraine drugs such as triptans. There are also various drugs that can be used to try to prevent migraines, or at least lessen the frequency of attacks, but none work very effectively.
Searching for New Migraine Treatments
It is no surprise that people with migraines are tempted to try just about anything to rid themselves of their terrible headaches. Caution is necessary as some of the new ideas for treatments are a complete waste of time. Recently, though, as our understanding of migraine deepens, some experts think that using a magnetic device may help lessen migraine pain and make attacks easier to deal with.
When a migraine begins, many people get a warning, called an aura. This can take the form of a 'strange feeling' or a series of flashing lights, ringing in the ears or the skin around different parts of the body can tingle or get pins and needles. This is thought to reflect changes in the way that electrical signals are passing through the brain. Rather than being a muscular or blood vessel disturbance, migraine seems to begin with an alteration in electrical brain activity.
Electricity and Magnetism
The link between electricity and magnetism is a physical one and is an established scientific fact. There is less evidence that the electrical activity of the brain can be affected by a magnetic force outside the head, but this is the thinking behind the new magnetic device being tested as a migraine treatment. The device sends out short pulse of magnetism and it is applied to the head of someone experiencing the aura of migraine.
The theory is that the magnetic pulses will disrupt the waves of electrical activity that are passing through the brain during this brief window of opportunity, to try to prevent the full blown migraine attack.
Advantages of Non-Invasive Treatment
One of the main advantages of being able to use a magnetic pulse generator to treat migraine is that it is completely non-invasive. This is a migraine treatment that doesn't need to be taken as a pill, or by injection, and it can be applied to the head when the warning of a migraine begins. It is also convenient as the device can be carried around and can be used in public – you might look a bit strange in a meeting at work or on a bus holding a magnetic pulse generator to one side of your head, but, on the other hand, if it could be made to look like a mobile phone, no-one would probably notice.
Testing Magnetic Therapy for Migraine
Some proper clinical trials of the device have started with one group getting the real magnetic pulse generator and the other group getting a device that looked and sounded exactly the same but that didn't produce any magnetic pulses. None of the people in either of the groups knew which device they had been given but they were asked to use it every time they experienced a migraine aura.
Apparently, twice as many people who used the real device were free from pain within 2 hours of starting to use it compared with the people who used the pretend device. Having something that is quick and easy to use, and that is unlikely to have as many side effects as the drugs currently used by people with migraine could be a real step forward.
You might also like...