Creating a Headache Care Sheet for Your Child's School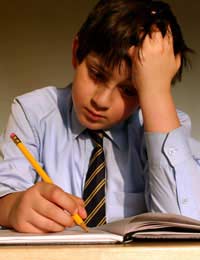 Being a parent of a child who suffers from headaches or migraines – especially frequent ones – can be a frustrating and distressing experience. You will probably struggle with the aspect of seeing your child in pain as well as having to deal with the logistics of ensuring your child receives medications on-time and as needed when a headache or migraine strikes. Not only that, but once you have identified your child's headache or migraine triggers, you and your child will have the issue of ensuring these triggers are regularly avoided to prevent head pain. While you can do your part when your child is at home, what about when your child is at school? Fortunately, there is a solution – a headache care sheet. In this way, creating a headache care sheet for your child can allow adults at school to provide appropriate care when needed.
Benefits Of A Headache Care Sheet
A headache care sheet has many benefits but most importantly, it serves to:
Ensure your child receives medications when a headache or migraine strikes
Have medications administered appropriately and safely, according to the prescription directions
Have over-the-counter drugs given in the correct dosage to prevent medication overdose
Avoid food or drink triggers – namely when birthday cakes or similar items are brought to the classroom and are known to be triggers for your child's head pain
Encourage communication about your child's health condition with teachers and other adults at the school
Help your child to feel comfortable sharing his or her headaches with a teacher, which allows for prompt treatment before a headache becomes more painful
How To Create A Headache Care Sheet
Creating a headache care sheet is not a difficult or time-consuming process. It simply needs to include your child's name and list of medications and relevant information to help your child prevent and treat headaches at school. Also, be sure to include the date and if you provide an updated care sheet at a later time, make sure the old one is discarded to avoid confusion.
Keep an organised list of any medications to be administered if your child approaches the teacher and complains of a headache or migraine. Don't forget to include the instructions for administration. In another section, list known food triggers that should be avoided or limited. If caffeine is an issue, your child may need to avoid partaking in a chocolate cake that is brought in for someone's birthday, for instance. Alternately, if the trigger is being limited, your child's teacher can make sure that a smaller slice is offered to your child.
Keeping Informed
It is a good idea to keep a small area of space on the headache care sheet for additional comments that a teacher or other adult at the school can use to add in changes they observe to your child's headaches. This will allow you to stay informed and can help you identify changes to your child's triggers or headache patterns. Your child's teacher can also note the time and date that a headache or migraine medication is administered, which will help you to monitor the frequency of your child's headaches or migraines.
Promoting Safe And Effective Headache Treatment
The time you take to create a headache care sheet for your child's school is time well spent in keeping teachers and other relevant professionals informed about your child's condition. While you do ultimately want to help your child become self sufficient in terms of his or her self-care, it is common sense and wise to have medications – prescription or otherwise – administered by an adult until your child is mature enough to handle the responsibility. This means that your child can have headaches or migraines treated safely and successfully at home and at school, which allows for more play and study time instead of worrying about headaches and migraines.
You might also like...