Monitoring Headache Therapy Over Time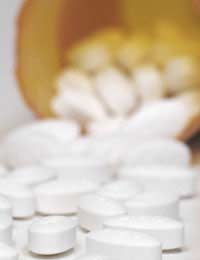 Headache treatments can be highly effective but their effectiveness can fluctuate over time. Not only that, but headache frequency and severity can change as your body response similarly changes over time. Some people also find that their headache triggers will be different, which can mean that therapy needs to be revamped to remain successful.
When Medication Overuse Occurs
Medication overuse can occur if you are taking a dosage that is above the prescribed or recommended amount for your headaches. Alternately, you may be taking the recommended amount per dose but you could be dosing five times a day instead of a maximum of two. Medication overuse can leave you with amplified side effects from a medication or the overuse can actually involve an overdose as levels of the drug build up to dangerous amounts in your body, compromising your health. For this reason, you must only take headache and migraine medications as prescribed. If you are concerned you have become too dependent on the medication and you are overusing it, speak to your doctor right away for help. Over time, medication overuse will continue to negatively impact and compromise your health.
Experiencing Side Effects
Side effects are to be expected for headache and migraine sufferers when it comes to taking prescription medication therapy to prevent or treat head pain. For many people, however, perseverance pays off in the sense that side effects can diminish over time as their body adjusts to the medication therapy. For others, side effects may prove to be too uncomfortable and may warrant changing medications and trying a new headache therapy.
If you find that you are experiencing significant side effects that do not ease over time, you should speak to your doctor about alternate ways to treat your headaches or migraines. Keep in mind as well that you may find ways to treat the side effects themselves. For instance, some people find that medications make them nauseous, but sipping ginger tea can help to ease the stomach discomfort.
New Treatments For Headaches And Migraines
Another helpful way to both monitor headache therapy and ensure it continues to improve your health is to keep abreast of the newest developments in headache treatments. While many of us expect that our physicians will simply alert us to new treatments, this is not necessarily the case. Unless you are seeing your physician regularly and expressing interest in an alternate treatment or complaining of concerns relating to your current medication regime, you probably won't learn of new migraine or headache treatments.
Keep alert by reading the news and speaking to other headache and migraine sufferers. If your current medication is working, you may very well want to continue with your therapy but if a new therapy appears promising for your head pain, then it can't hurt to ask your doctor about the treatment. Your physician can provide the best information about the appropriateness of any new headache treatments.
Changes To Headache Patterns
You may find that over time, your headache patterns change. These changes can be positive responses to your medication therapy. They may also relate to your personal headache triggers or they can be physiological changes. Even new health conditions and treatments can affect the frequency, severity and type of headaches you experience.
Generally, if you notice changes in your headache therapy over time, particularly if you find you have other symptoms occurring, then you should speak to your doctor. Sometimes, a change in your headache patterns can simply mean that your medication therapy needs a minor change to be more successful. Other times, it could be that you have developed sensitivity to something in your environment or perhaps a food. You may also have developed a new health condition that is affecting your head pain. By treating the health condition, headaches can then be similarly treated.
Whatever changes you experience to your headaches, your headache therapy needs to remain current and effective. For this reason, you should always see your doctor on a regular basis to monitor your headache therapy over time and ensure that it continues to effectively treat your headaches.
You might also like...