Assessing the Severity of Your Head Pain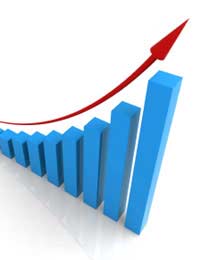 Head pain varies for each of us and it differs even more in how subjective each evaluation will be for the pain. Pain that is considered mild by one person could be considered severe by another individual. Migraines are also in another pain class as well, namely because they are more than just a headache. Migraines tend to range from moderate to severe pain and they can limit activities and essentially incapacitate a person due to the pain and accompanying symptoms.
Measuring the severity of head pain is a challenging and difficult process, mostly because it is difficult to come up with a tool that is consistent and scientifically accurate. The burden of reporting the pain is on the sufferer. For migraines and other headaches, the intensity of the pain tends to be the dominant aspect of the condition. Still, there are ways to assess the severity of head pain that can help you to monitor your head pain as well as helping your doctor to understand the impact of headaches or migraines on your daily life.
Using A Ten-Point Pain Scale
A ten-point pain scale is a common one and while it can seem more complicated than a five-point pain scale, it does leave more scope for describing the pain. However, challenges of a ten-point scale mean that it is extremely subjective to the extent that a sufferer may question whether a headache or migraine yesterday that was a seven may still seem different than a headache today that was initially given the same rating. A sufferer could also wonder about ranking a headache or migraine as a ten. He or she may wonder if by assigning a ten to the headache, this is indicating that the pain can't get any worse.
The Mayo Clinic has a Chronic Pain book that is a helpful reference point for assessing pain. It does use a ten-point scale, where zero refers to no pain at all and ten is extreme pain that is intolerable. The scale is as follows:
0-1 No pain
2-3 Mild pain
4-5 Discomforting - moderate pain
6-7 Distressing - severe pain
8-9 Intense - very severe pain
10 Unbearable pain
Creating Your Own Scale
While most of us are familiar with being told by doctors and other health professionals how we should go about explaining or assessing our pain, it can actually be helpful to create your own pain scale. By creating your own pain scale, you will cater to your specific headache needs and you can help to reduce some of the subjectivity of rating pain according to a pre-made scale. You can monitor your headaches or migraines over time to assess if the pattern of pain has improved from treatment. In fact, you can even share the scale with your physician. In this way, your doctor can hopefully get a better sense of the intensity of your migraines or headaches.
Coping With Head Pain
Sometimes, it ends up being a fact of life that we must cope with a certain level of pain. While there are migraine treatments available, they may not completely eliminate migraines from your life although you can reduce their frequency and decrease their severity. Nobody should suffer from extreme, debilitating head pain but an acceptance of a smaller level of pain can actually be helpful to relieve some of the stress and frustration around treatments that do not work for your particular headaches or migraines. Obtaining support from friends and family can be beneficial to help you cope with head pain. Either way, progress is one of the most positive things when it comes to treating headaches and migraines. While you may continue your struggle to some degree with your head pain, using a pain scale can at least show you when you are experiencing some relief and the intensity of your pain has gone down.
You might also like...