Pain in Left Temple: What Could it Be?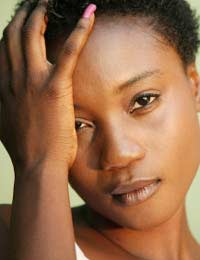 Q.
I get a horrible pain in my left temple at least twice a week. It has been occurring more frequently lately. Today it has been ever since I woke up. It usually lasts a couple minutes or so, but today it is constant.
What could be going on?
(L.S, 14 April 2009)

A.
Nearly everybody gets headaches at some time or another and usually, although they are inconvenient, they are just a part of life. Some people, however, suffer terribly with migraines and cluster headaches and need medication and coping strategies.
In general, if you have been suffering a particular kind of headache for a while and it is getting worse, it is a very good idea to go and get a check up with your own doctor. We can give general advice but this is not a substitute for a proper medical examination. Your doctor will be able to tell if you need further tests to find out if you have a problem or need some treatment.
If this rules out anything serious, and there seems to be no particular reasons for your headaches, then you could benefit from some self help. Have you tried keeping a headache diary to see if there is anything that triggers your headaches? Do they get worse after you have eaten certain types of food, or after you have drunk alcohol. Some people with migraines find that just a small glass of red wine or a piece of cheese is enough to set off an attack.
Are you prone to stress, or are you suffering a stressful time in your life? Tension headaches are very common and can be caused by clenching the muscles in the shoulders, back and neck. You could try out some relaxation techniques, have a course of massage or try a complementary therapy - acupuncture seems to help quite a few people with severe headaches.
Although it seems strange, a change in the weather can actually bring on headaches, particularly migraines. Have you been outside more in the last few weeks - does your job involve working outdoors?
Could you be suffering from a lack of sleep? This could be related to stress but other factors could cause sleep deprivation. Have you had a cold recently, do you think you may have some residual sinusitis?
There are all sorts of explanations and investigations you could do, but make sure your first is with your doctor and then take it from there.
You might also like...
I got a sharp pain all over my head my eyes dilated and I fell I couldn't move or talk it took around 5 hours when things started to go back to normal I wasn't unwell before it happened went to the hospital and they said everything was fine with me but didn't know why I couldn't move or talk
razz
- 10-Jan-14 @ 7:46 PM
I've had migraines for about 10 years, about 6/7 times a year, typically wake me around 4am with massive headache on right side and nausea but not vomiting.They go away after about 6 hrs if I take Sumitriptan.I also had medically induced headache for years which was treated and is pretty much under control.I had breast cancer last year and am taking anastrazole.Vertigo is n listed Over the last few weeks I noticed an ongoing lowgrade migraine-type throbbing headache on the left, with a slightly tight feeling in the left temple and side of face.Also had 2/3 dizzy/vertigo spells which are very scary as I tend to fear the worst post cancer.I had a spell on Thursday and woke with a slightly different kind of migraine on Friday, left and right sides'.I've had tinnitus for years as well.Does this ring any bells for anyone?I'm going for an MRI on Monday so it's going to be a fun and relaxed weekend for me :-) MonicaS
Stronza
- 29-Dec-12 @ 12:43 PM