Orgasms and Migraines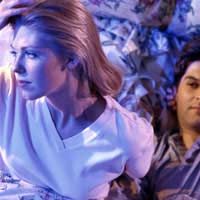 Although orgasm is usually a pleasurable and positive experience for most people, it can become painful for others who find that it triggers migraine headaches. For these people, sexual activity can actually cause headaches and migraine attacks.
These attacks are more formally known as coital cephalgia, exertional headache, or effort migraine. They are not usually considered to be serious and in fact, exertional headaches may be brought on by non-sexual physical activities, particularly strenuous ones. The pain may occur infrequently or every time a person has an orgasm.
Coital Migraines
Coital migraines may be as short as several minutes or as long as 24 hours. They are also generally more common among men than women. Headaches or migraine attacks induced by sexual activity can precede orgasm or may begin at the time of, or following orgasm. They may also occur following masturbation. Researchers have yet to determine exactly what causes sexual headaches, although they are grouped with headaches caused by any exertion. When they occur immediately following orgasm, it is thought that they are due to the sudden change in blood flow and blood pressure.
During sexual arousal, there is an increase in blood flow to the head. Following orgasm, there is a sudden drop in this pressure, which may cause headache pain. Because migraine sufferers are more likely to have coital headaches, the case for vascular changes is strengthened. The pain may also be triggered by adrenaline, which floods the body during intense activity. In addition, it has been suggested that stress and fatigue may trigger a sexual headache.
Coital headaches can be classified into several phases. Seeing your doctor is the first step to accurately determining which type of headache you are having, but you may want to ask yourself the following questions to get a general idea:
Early coital cephalgia: Is your headache typically moderate and of short duration?
Orgasmic coital cephalgia: Is your headache severe, and lasting approximately 15 to 20 minutes?
Late coital cephalgia: Is your headache lasting several hours to days? Does it occur after orgasmic coital cephalgia?
Preventing The Migraines Attacks
Sometimes varying the type of sexual activity can be helpful in preventing headaches. This is entirely individual and will likely be a trial-and-error process to find what works for you. Examples are taking a more passive role during intercourse, variation in posture, or limiting the amount of sexual activity in a given day. If your doctor diagnoses your headaches as coital-related, medications may be prescribed for use one to two hours before anticipated sex.
Some headache medications that may be used are indomethacin, imitrex, zomig and propranolol although if headaches persist, your doctor may prescribe daily preventive medications. People suffering from frequent sexual headaches may experience a positive response to migraine preventive medications, such as beta blockers or verapamil. Non-steroidal anti inflammatory drugs (NSAIDS) such as ibuprofen may similarly be helpful. Sexual headaches and migraines are also more likely to occur if a person is in poor physical health.
If you are overweight or have high blood pressure, addressing these problems may help to alleviate sexual headaches. Be sure to examine areas of your life where stress may be contributing and see if there are ways to reduce or cope with the stress.
The good news is that most headaches related to sex aren't serious. In fact, various studies actually suggest that orgasm can relieve headaches and migraine in some cases. This means that for some adults, the 'no dear, I have a headache' response to sex may actually be the response that prevents headache treatment.
You might also like...