I Took Part in a Clinical Trial: A Case Study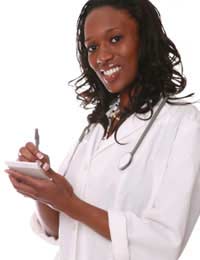 Marianne moved to Canada from Stockport about 8 years ago and became a naturalised citizen there on her marriage to a Canadian property developer. She reports from there about her involvement in a phase II clinical trial of the drug tonabersat, which has been developed to prevent migraine attacks.
"I was one of 500 patients enrolled in the trial. I volunteered to trial the new drug because I want to help advance research into new medicines for migraine and because I thought it would be an interesting experience. We received very detailed information and briefings about the trial and what we would have to do and it feels good to be part of something important," says Marianne.
Previous Results Promising
Results from a separate Phase II trial of tonabersat carried out in Denmark are very promising. This was a much smaller trial with only 31 patients but it showed that those given the drug experienced 68% fewer migraine attacks with aura compared to people given a placebo.
A placebo is a preparation that looks identical to the drug being tested, but it contains no active ingredients. Placebos are usually given in clinical trials so that the results take account of the 'placebo effect' – the improvement in many illnesses that occurs when people believe they are being given a medicine that will work.
"So that the trial results are reliable and so that the scientists and doctors can find out whether the drug is really having a positive effect, none of us on the trial know if we are taking the drug or the placebo. Trials are double-blinded, which means that the doctors who are treating us don't know either. That way, there is no risk that we will respond to anything they might suggest, intentionally or otherwise," reports Marianne.
Marianne's Experience
"I was quite surprised to learn that this drug is the first for migraine prevention to show such good results in clinical trials for over 30 years. It just shows how difficult it is to find medications that can help people live with migraine.
I have suffered from migraine headaches since I was in my early 20s – that's just over half of my life now. It is quite disabling even between attacks because you often dare not do things in case a migraine strikes. In Canada, I now drive much less than I did in the UK, especially in the snow. It can be very remote and the thought of getting stuck and freezing to death terrifies me," she says.
Marianne's migraines are very frequent – she can have two or three a week and each one lasts 24-36 hours. "It's like losing nearly half of your time, such a waste. For the purposes of the trial I have to keep a daily diary of any sort of headache that I get, how I feel and how long it lasts. The timings are very important but we have been asked not to try to do any analysis of the diary entries ourselves. I have only been taking my drug preparation for two weeks, and I am trying not to do that, but it is hard," admits Marianne.
A Slow Process
The clinical trial will be completed in a matter of months and the results will be analysed and then prepared in a format that can be reviewed or perhaps published in a medical journal. Many trials are funded and run by the pharmaceutical companies who are developing the drug, so the results tend to be released in the form of detailed statements.
"Like many migraine sufferers, I get very frustrated that there are so few new drugs but now I know more about the clinical trial process, I understand why it takes so much time. Getting the permission and go-ahead for a trial like this often takes far longer than performing the dosing and getting the data. It then takes even more time to analyse what has been found. Everyone takes great care because any new drug must be safe, first and foremost. It is also very important that a drug is shown to be at least as effective as existing drugs – superiority is even more desirable," Marianne told HeadacheExpert.
From first being identified as a promising compound in biochemical and cell culture tests in a laboratory, it can take 25 years or more and huge amounts of money to take a drug through all the trial processes up to final, large-scale Phase III trials in patients. Even then, any drug that is shown to be more effective than current drugs, or just as effective but safer, must then be approved by the drug regulatory body in the US, Europe or wherever the drug will be given to patients.
You might also like...