Be Up To Date With New Pain Relief Treatments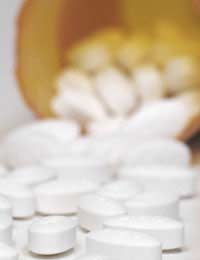 For people who suffer from the chronic pain of headaches or migraines, their discomfort can be a frustrating and debilitating daily reality. Head pain can prevent a person from successfully functioning at work, school or in home and social life.
Ultimately, chronic pain can prevent someone from fully enjoying their life, friends and family. In this sense, finding pain relief is one of the primary goals of headache and migraine therapy. While there are many different options available, finding one that works for you can seem to be a constant battle that brings little relief - or even sustained relief.
By keeping up to date with new options for pain management and pain relief, however, you can be ready to try the most appropriate new options in the hopes of tackling your head pain.
Importance of New Treatments
One of the primary reasons that finding new treatments for headaches and migraines is so important is that the current treatments simply do not target a large enough portion of sufferers. Also, these treatments do not always consistently provide sustained relief.
Although there have been many advances in the management of headaches and migraines, there is still not enough success. For example, almost thirty-one percent of those taking a triptan for an acute migraine end up halting use because it is simply not effective enough for their migraines or the cost and side effects become overwhelming for the sufferer.
Newer Treatments for the Pain Management of Headaches and Migraines
Currently, there are a large number of pharmaceutical companies working on finding newer, more effective treatments for migraines. In fact, some reports cap this number at twenty companies, which is substantial given the need for treatments that work.
One very new drug in particular has shown promising results in research studies. Marketed under the brand 'Treximet,' studies have looked at thousands of migraine sufferers and their response to the drug. Compared to other drugs tested and a placebo, Treximet showed significantly better pain relief from migraines at two and four hours. Also important to note was that the drug relieved symptoms associated with migraines, such as nausea and light sensitivity.
While side effects from Treximet did include dizziness and dry mouth, the drug was still well-tolerated in most of the individuals who took part in the studies. The drug operates almost like a switch, where it reduces inflammation that occurs in the brain's blood vessels. It is this particular inflammation that is thought to trigger migraines. In addition, the drug prevents the inflammation from recurring. With regular use, migraine intensity also decreased.
Keeping Aware of New Pain Relief Choices
One of the frustrating aspects of headaches and migraines is there ability to seemingly return without provocation. While some people can identify their own personal headache and migraine triggers, others are hit with pain after little warning. This leaves sufferers feeling helpless and at the mercy of their head pain. It is little wonder that more research is needed to find effective treatments for migraine and headache sufferers.
Drugs such as Treximet provide another choice for sufferers and it is expected that the many other pharmaceutical companies currently researching headache and migraine drugs will provide successful treatments in the future.
You might also like...