Daily Persistent Headaches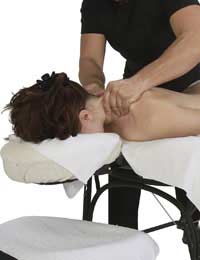 Daily persistent headaches also known as chronic daily headaches, affect approximately five percent of adults. They will usually occur for at least fifteen days in a given month and may even strike on a daily basis. While most people will experience a headache on occasion, those with chronic persistent headaches suffer debilitating headaches on a regular basis.
The pain of such frequent headaches can have a strong negative impact on work, home life and general daily functioning. Chronic daily headaches are usually classified as primary or secondary. Primary ones are those that develop over time, often slowly and become more frequent and intense. They often develop in people who have suffered from other headache types, such as migraine.
A primary daily persistent headache that is shorter than four hours can be a cluster headache or a chronic paroxysmal hemicrania. Those longer than four hours may be a tension headache, chronic migraine, hemicrania continua or new daily persistent headache.
Secondary chronic persistent headaches are caused by an underlying illness or physical condition. Rebound headaches, which result from medication overuse, may also develop into chronic daily headaches.
What Causes Headaches to Become Chronic?
It is not known exactly why headaches evolve into daily, frequent ones. Genetics are suspected to play a role so if you have a family member who suffers from frequent headaches, it is more likely that you will as well. Other factors that may increase your risk of developing these headaches are:
Depression
Anxiety
Medication overuse
Stimulant use, such as cigarettes or caffeine
Sleep disorders
Spine injury
Any inflammatory disorders
Nervous system conditions
Infections
Treating Daily Persistent Headaches
Because these headaches are so persistent, as the name implies, they can be very challenging to treat. Some of the more common medications used are:
Anti-depressants
Beta-blockers
Calcium channel blockers
Anti-convulsants
Non steroidal anti inflammatory drugs (NSAIDS)
Muscle Relaxants
A concern with treating chronic persistent headaches via pharmaceutical means is the propensity to overuse medications, which in turn, can prolong headaches or increase the frequency of them. Consistent use of NSAIDS can also lead to stomach pain and other problems in the abdomen. Your doctor can discuss potential side effects with you and help you to find a daily regimen that minimizes such risks.
Alternative Therapies
Alternative therapies such as acupuncture or deep breathing exercises can be helpful treatments. Counselling or other similar therapies are also helpful for developing effective coping mechanisms. Therefore, despite not directly addressing head pain, they can still help you to function well with your headaches. Some physical therapies may also provide relief if your headaches are occurring daily due to occupational postures or the effects of standing for extended periods of time.
A physical therapist can work with you to encourage better posture if you sit regularly at a computer. They may also show you options for neck rests or other props to alleviate discomfort during the day while you work. Often, relieving muscle tension, particularly in the neck area, is enough to improve the outlook for chronic persistent headaches. Massage is another consideration if your headaches are related to posture or muscle tension. It's also important to exercise regularly, as exercise releases endorphins, the body's 'feel good' chemicals.
Due to the constant and sometimes aggressive nature of chronic persistent headaches, they can be frustrating and challenging to treat. These headaches can prevent functioning at work and home as well as interfering with social activities. A willingness to try alternative therapies alongside your doctor directed medical treatment can help to get you back into the pain-free swing of daily life.
You might also like...
i've been suffering from chronic daily headaches and migraines, for past nine years,A year ago I had my third shunt installed for hydrocephalaus. Due to these, my life has been turned upside down. I lost my job, and have no social life. It's taken this amount of time for my GP to finally agree with me, that medication is not the answer and since then been trying to find other ways to help me get on with my life. although not been successfull so far. My GP doesnt seem to have much knowledge on these aspects and insist on continuing to try medication. I don't expect a miracle but would be nice to find some solution and actually get some relieve for a change.
czechmate
- 15-Dec-12 @ 6:06 PM