My Food Caused My Headaches: A Case Study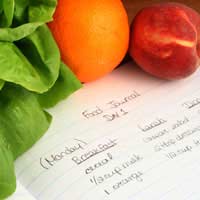 When headaches become a daily occurrence despite doing plenty of relaxation, using painkillers and increasing your fitness with exercise, your options are very limited. Alex explains how he tried a different approach to break his cycle of repeated headaches.
"I have always been a very 'headachy' person but by the time I was in my mid-20s, I was getting bad headaches several times a week and it was interfering with my job as a primary school teacher. This can be quite a stressful job and I originally tried all sorts of relaxation therapies to try to solve the problem. All were very enjoyable – reflexology, massage, hypnotherapy and meditation. I was incredibly calm and relaxed – I just still had the headaches."
The Food Issue
After trying different relaxation techniques, Alex and his GP were clear that the cause of the headaches was unlikely to be stress. The GP referred Alex to a neurology consultant who did a full examination, including an MRI scan but nothing showed up that could be the reason for the headaches.
"I became very frustrated – I strongly believe that everything has a cause but I simply could not find out why the headaches were so bad and so frequent."
During the time of Alex's investigations, he had to fit in appointments with work, racing to the hospital after school and had even worse headaches than usual. He was usually too tired to cook a meal when he got in and got into the habit of having a sandwich instead – ham, salami and gruyere cheese was one of his favourites.
"One week I had this three times and had three headaches, each starting about four hours after I had eaten the sandwich," Alex remembers. On a whim, he opened up the computer and started to do some searching on a link between food and headaches. "Within minutes I found a site listing all the food triggers that could bring on migraine or vascular headaches. Gruyere cheese and processed meats was right there on the list."
A Food Diary
Armed with this new inspiration, Alex began to keep a food diary. For a couple of weeks he did not change his usual diet at all – which was a bit hit and miss to say the least. But he wrote down exactly what he had eaten and when, and when his headaches came and went and when they were the most severe.
"It was obvious in the two weeks that every time I ate salami or a strong cheese such as Stilton, gruyere or even extra mature Cheddar that I got a headache four hours later. Bam. You could set your watch by their onset. Coffee was no problem at all – in fact, that seemed to help. But I also got headaches after drinking red wine and beer; just one glass of either was enough, so it wasn't a hangover. Smoked mackerel was bad and going for a Chinese takeaway was a disaster."
Radical Changes
"I went back to the GP and showed him the diary and a print out of the website and I think he was a bit miffed this hadn't occurred to him. But he was still helpful and found the details of a nutritionist who specialised in devising diets for migraine sufferers.
I didn't have migraine as such, but my headaches did seem to be vascular in nature, so he thought it would still help. The first thing she did was go through my food diary and we listed all the foods I was to avoid at all costs. She recommended that I also avoid processed foods that were high in artificial sweeteners or flavour enhancers such as monosodium glutamate (MSG) and several other known triggers. That meant the end of biscuits, cakes, diet drinks, and, bizarrely, soup as tinned soup often contains MSG."
Alex followed the diet for a month but avoiding different foods restricted him quite a lot. "It was difficult to think what I could eat, so I opted for a really healthy diet of fresh vegetables, pasta, fish, chicken, steak, cereals and rice. It was amazing – after four days, I went 3 weeks without a single headache."
A New Lifestyle
Today, Alex continues on his healthy diet and has refined it even further by eating foods that have a high glycaemic index, that are unprocessed as well as avoiding foods that contain any of his known triggers. "Apart from the fact that my headaches have virtually gone, I feel so much better for eating better. Why didn't I do this years ago?"
You might also like...