Hypnosis For Headache Relief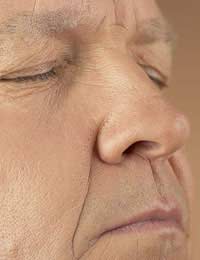 Headaches are a multi-faceted condition and no one approach can address all of the different types and causes of headache pain. One area that most experts agree on however, is that stress is a trigger and in some cases, a cause of headaches. Your doctor is the primary point for the discussion and formulation of a treatment plan but these plans are often focused on drug treatment. Many people like to complement a medication-based treatment with an alternative one and sometimes find that the need for medication is lessened or eliminated when the benefits of alternative treatments are experienced.
What is Hypnosis?
Hypnosis, often called hypnotherapy, is meant to produce a deep and intense feeling or state of tranquillity. Hypnosis is commonly facilitated by a hypnotherapist, who will guide you into a state of deep relaxation. The idea is that once you are in this calm and tranquil state, you will be receptive to statements that can benefit your headaches and ease the pain.
A hypnotherapist may use suggestions to divert you from headache pain by directing you into a place of peace and comfort. The hypnotherapist may also try to simply relax you so that your muscles are less tense and you physically experience relief from stress and tension headaches. The suggestions are often similar to the concept of affirmations, where positive statements replace negative ones. Your hypnotherapist may use a statement such as, "My headache does not control me-I can relax myself and push the pain away." Hypnosis is meant to use mind power to direct and control physical pain. It is thought to bring an individual into a trance-like state and it is in this state that a person is open and receptive to healing suggestions.
Self-Hypnosis
There are many tapes and DVD's available for what is called 'self hypnosis,' where an individual listens to prompts, sometimes accompanied by soft music, and guides him or herself into a state of deep relaxation. Other forms of self-hypnosis are more isolated in that no aid is used; instead, you close your eyes and use imagery and affirmations to release tension and reach a state of comfort and relaxation. The major benefit to self-hypnosis is that it can be performed virtually anytime you need it and it is particularly helpful if a migraine or other type of headache is just beginning. Ideally, you can then target the pain before it worsens.
Will Hypnosis Work For Everyone?
Responses to hypnosis can vary a great deal. Your own ability to receive and respond to hypnosis is the key and the technique of the hypnotherapist is secondary. Most people are receptive to hypnosis and the number of people who can't be hypnotised at all is quite small. Those who are able to fully receive hypnosis and respond on a particularly high level may find the most relief from headaches, but will similarly be in a minority. For most people, they will be moderately responsive and can expect some benefit from hypnosis.
Many benefits from hypnosis are indirect, in the sense that a headache sufferer is playing an active role is his or her pain management. When a person is simply taking medication each day as prescribed, there can be a feeling of helplessness.
Many people like to make choices and feel empowered and active in their pain management; alternative therapies, although often facilitated by a professional, can allow you to take a more direct role in treating your headaches. In addition to the direct benefits of hypnosis, the confidence you experience can also be helpful in reducing stress and alleviating headaches.
You might also like...